Dr. Colegrove Serves
Gainesville Georgia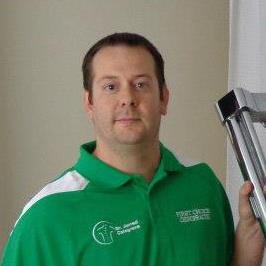 Dr. Colegrove attended college and played baseball at WV Tech and later transferred to Marshall University in Huntington, WV. In 2004, he earned his D.C. (Doctor of Chiropractic) from Life University in Marietta, GA.  After graduating with honors, Dr. Colegrove moved back to his home state of WV and gained 8 years of clinical experience including spine care, extremity care, sports injuries, worker's compensation, personal injury cases and comprehensive chiropractic care for families and children..
Dr. Colegrove currently lives in Cumming, GA with his wife, Adrienne, who is a physical therapist. They have two adorable, sometimes-challenging, mostly-charming children: son Brayden (who is 4), and daughter, Rhyan (who is almost 3). The entire family is thrilled to move back to Georgia! They love being outdoors and enjoy activities such as golf, fishing, and exploring the North Georgia Mountains.
Dr. Colegrove is dedicated to delivering the most modern, effective and efficient chiropractic care to the Gainesville community.  He is currently accepting new patients and welcomes the opportunity to meet each of you in the very near future. I hope you will make him feel welcome.